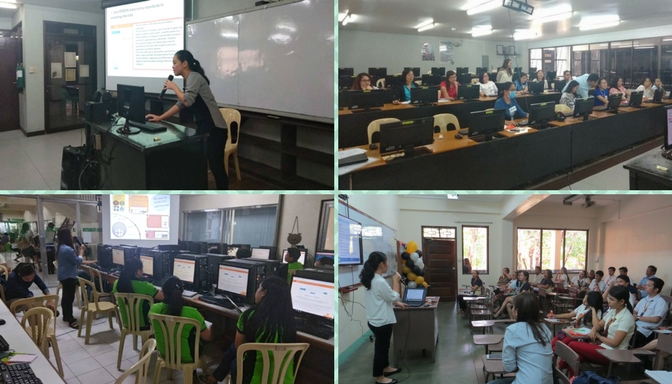 BACOLOD CITY – The Philippine Council for Health Research and Development in partnership with the Department of Science and Technology VI and the Western Visayas Health Research and Development Consortium conducted a series of HERDIN Training last January 29-31, 2018 in  three  higher learning  institutions  in Bacolod City. These were – University of Negros Occidental – Recoletos, Colegio San Agustin, and the University of St. La Salle. The training participants were taught on how to use the database, including how to register, search, and upload researches. Each trainee was also tasked to upload at least one (1) abstract of any health research from the institution.
The training kicked off at University of Negros Occidental – Recoletos participated  by 15  faculty and staff members  from the Research Office, Library, and College of Allied Health and Sciences.  The second day  training was conducted at Colegio San Agustin with 50 participants,  including faculty, staff,  and students. The third training was held at University of St. La Salle with  20 participants.
The trainers were Ms. Jeverly Prinsipe and Ms. Judy Ann Bacud from PCHRD.
Written by: Gladys Mae C. Jimenez