The Human Resource Development Sub-Committee and Ethics Review Sub-Committee of the Regional Health Research and Development Committee Region VI (RHRDC VI) in cooperation with the University of St. La Salle – Bacolod conducted the Training on Good Clinical Practice on September 30 – October 1, 2010 at the University of St. La Salle – Bacolod City to help medical and other health related professionals in Negros Occidental on how to conduct medical researches in accordance with the ethical principles.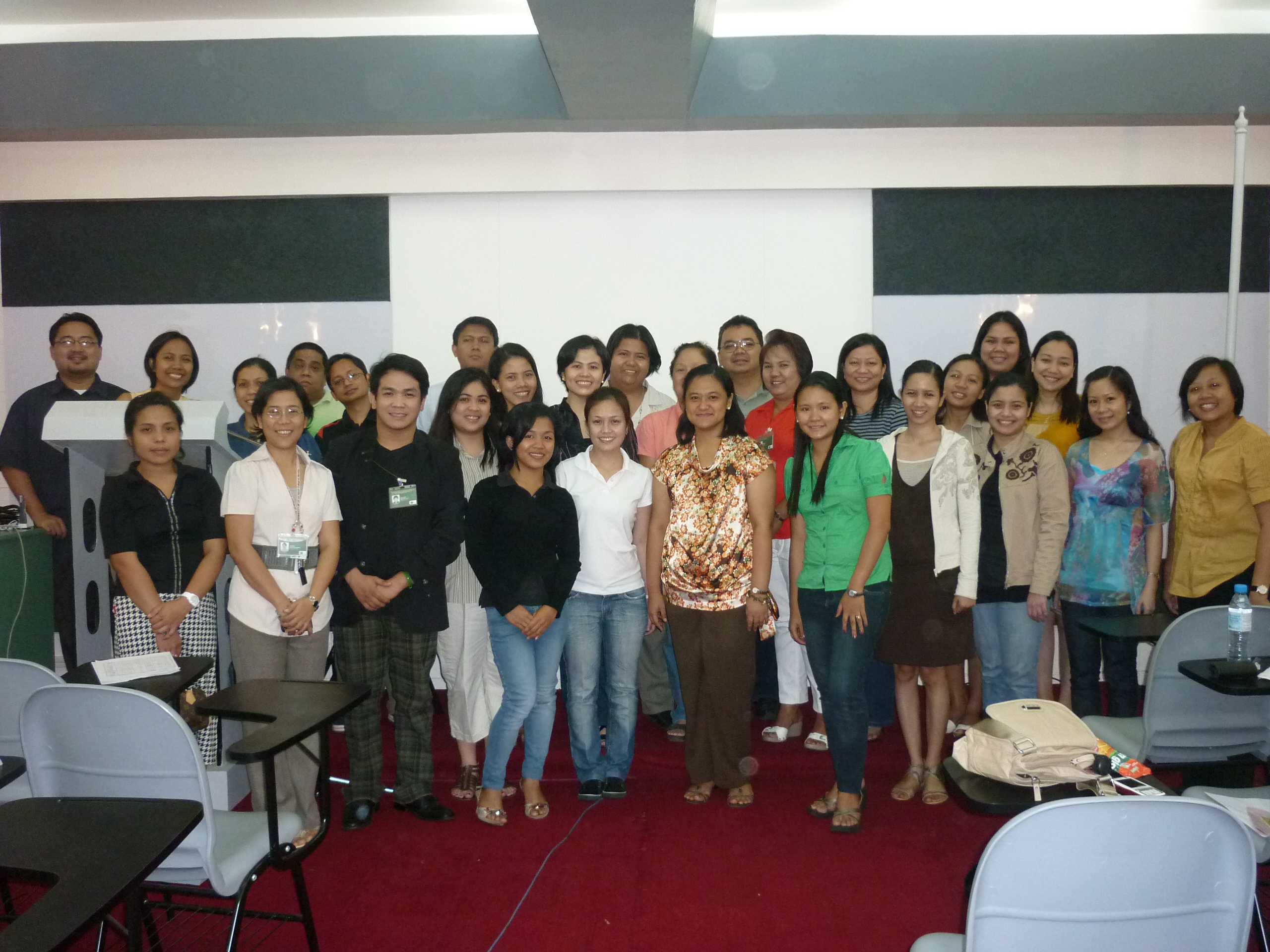 Good Clinical Practice (GCP) is the international ethical and scientific quality standard for designing, conducting, recording and reporting trials that involve the participation of Human subjects.  It is a public assurance that rights, safety, and well-being of the trial subjects are protected.
Medical researches must comply with the ethical standards that promote respect for all human subjects and protect their health and rights.  Therefore, Good Clinical Practice must be taught to physicians and those who are involve in this activity.
There were thirty eight (38) participants coming from the different institutions in Negros Occidental attended the training.  The participants also presented their outputs for the training. The participant was grouped into four (4), each group presented their Information Sheet and Informed Consent Form.
The Resource Speakers/Facilitators from the Ethics Review Sub-Committee were:
Dr. Sofia Chua (DOH)
Dr. Elizabeth Bretaña (IDC)
Dr. Myrna Abello (WVSU-COM)
Prof. Ma. Pilar Charmaine Malata (WVSU-COM)
Dr. Betty Polido (CPU)